CES 2021 Highlights: A Round up of Eye-candy Tech Innovations
---
FEATURED RESOURCE
---
The first-ever digital CES rounded up a success and reflecting upon the futuristic tech and concepts from this year's edition, it would be justified to assume that we just might be another year closer to living like 'The Jetsons'.
Enter CES 2021
Just like every other year this year's Consumers Electronics Show had everything – from the wackiest and the mind-boggling tech concepts i.e flying cars to the practical staples like upgraded televisions, laptops, processors, and robots – followed by tech stories on what we as consumers may expect in consumer tech.
In short, despite it being virtual, the 2021 edition of the show didn't disappoint. More than 2,000 different companies from all over the world exhibited strange yet awesome tech in the online event. Albeit, some of the technology exhibited in CES is mostly conceptual – belonging to a far-flung future MOSTLY while being WILDLY expensive – it's still very cool to not mention.
At this year's CES, not only were we welcomed by a different format altogether ( you know, CES being virtual) but we also noticed the apparent shift in some of the products being shown off by exhibitors — a 'step' towards tech invented to help humans live, work and remain safe through the pandemic or its compeers.
CES 2021 Highlights
Let's do a birds-eye view of some of the most notable tech innovations and concepts that left us in awe from this year's CES.
5G-SmartPhones & PCs
For the last few years, 5G has been basically a 'sound bite', but this year it may become a trend with 5G deployments all over the world, says a panel at CES 2021. Adding that, 2021 is shaping up to be a turning point towards network readiness, and 5G accessibility. The word on the street is that low-cost 5G phones will gain serious traction in 2021 and people all over the world are excited!
 PCs with 5G support and more that caught our eye
Dell announced a release of a bunch of new 5G PCs, including its newest Latitude 9420 and 9520, both of which support 5G modem options facilitating both sub-6 and mmWave-based 5G.
HP teased the audience with the release of its latest edition DragonFly Elite, a lightweight laptop, which is also one of the first to support a 5G modem. This year with what it labels "vegan" leather (or "pleather" as I call it) the company also showcased a reimagined version of its leather-covered Elite Folio which features an Arm-core-powered Qualcomm 8cx chip with optional support for 5G connections.
Lenovo – a regular at the show – launched a few new 5G-equipped notebooks, including its lightweight ThinkPad X Titanium Yoga 5G, as well as its Arm-powered IdeaPad 5G, both of which feature 5G support (obviously!) leveraging the Qualcomm Snapdragon X55 modem.
5G + Rollable Phones we'll be seeing soon
LG teased the audience with a rollable smartphone. The company will launch the devices later this year.

TCL had a rollable phone of its own to showcase at this year's CES. Wow-fact: This 6.7-inch phone can transform into a 7.8-inch tablet at "a mere tap of your finger."

Motorola wowed the audience with Motorola One 5G Ace at just $400.
The Chinese electronics giant – TCL – also debuted its 20 series. It's basically a follow-up on the 2020s' 10 series. The TCL 20 5G true to its name features 5G connectivity and that too at a price that is very economical.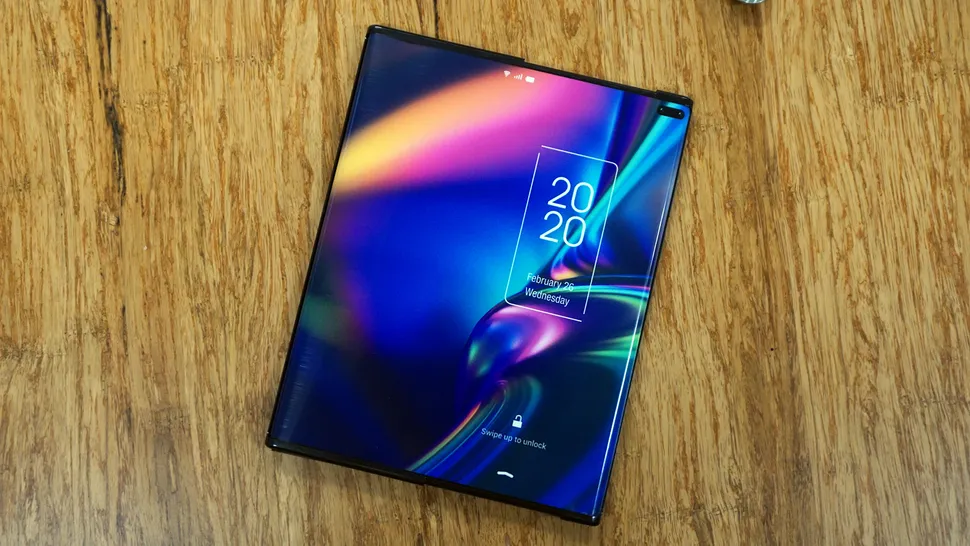 AR/VR
Augmented and Virtual Reality is something we were on the lookout for, given our hankering for AR and VR and with relevance to what we do at CitrusBits. And this year's AR/VR display did not disappoint. It was a smorgasbord of epic AR/VR variants – from smart glasses to robots controlled via virtual reality. Here's a highlight of a few that caught our eye.
Thinkpads aren't all Lenovo showcased; it wowed the audience with its ThinkReality A3, a highly customizable smart glasses. These glasses tether to your PC or Motorola smartphones via USB-C cable to let the smart workers view any documents as well as collaborate, and visualize schematics.
Vuzix – a supplier of wearable tech – showcased its new consumer-ready microLED smart glasses which received three CES 2021 Innovation Awards.
Panasonic debuted the new design of its VR Glasses.

Pollen Robotics – a startup that builds robots – displayed a humanoid robot that is controlled through VR.

TCL had more than a rollable phone to share with us. It launched its commercially-ready Wearable Display glasses.

Blickfeld showcased some new LiDAR sensors.
SenseGlove – a Dutch startup that designs VR solutions – showcased their Nova VR Haptic Gloves. These gloves take VR training to a whole new level and might be very useful in the future.
Pandemic & Health Tech
If technologists have learned anything at all from the preceding year's pandemic, it's how to plan for any unexpected pandemics in the future. Therefore,  at this year's CES – a virtual event for obvious reasons – the coronavirus pandemic related talk or innovations were guaranteed to be an inevitable subject and the presenters unintentionally addressed the elephant in the room.
Razer

– notorious for its gaming-oriented laptops and accessories – put their expertise in hardware design and creating the Project Hazel smart face mask that features UV sterilization, voice projection, and of course, cool kaleidoscopic LED lights, in an n95-grade mask.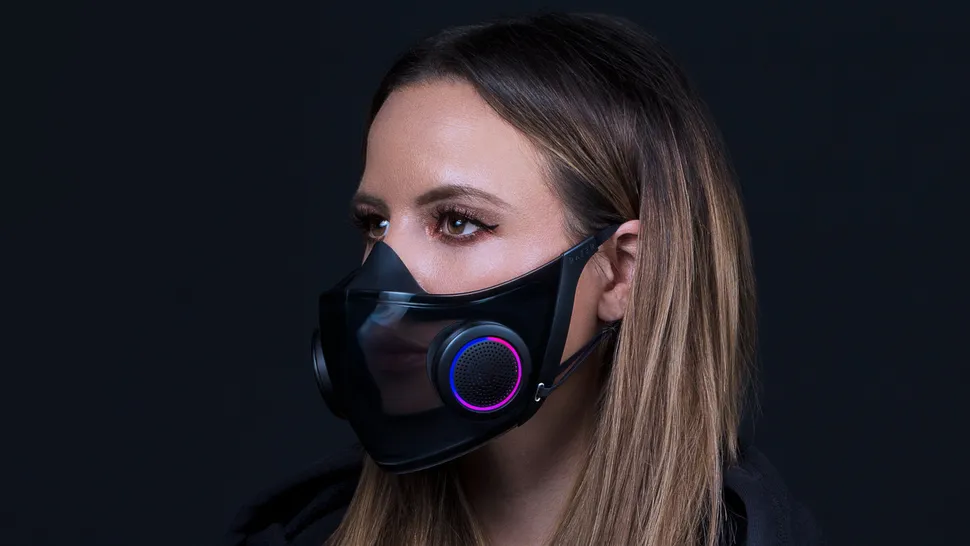 Gaming and Entertainment
Among all the gaming laptops showcased at the virtual show, far too few introduced 4K gaming, with most companies going with FHD and QHD panels with higher refresh times. As for the television displays, it appears, they were all about 'Brightness' this year. Here's a brief highlight of some of the most eye-candy tech.
Arcade1Up

(known for home arcade machines for retro games) showcased its 'Infinity Game Table' introducing the touchscreen treatment for classic board games.

With high-performance components from AMD and Nvidia to match,

Asus ROG

Strix Scar 17 gaming laptop boasted the world's fastest laptop display – hot news for e-sport players!
That highlighted, here's another incredible news from CES 2021,

Nvidia's RTX 3000 graphics cards

are coming to gaming laptops. This means we will certainly see next-gen laptops with a serious performance boost pretty soon.

LG

, literally a giant and a regular exhibitor, showcased its 42-inch OLED TVs at the CES 2021 as it does every other year and verified its launch this very year.

TCL

– a Chinese multinational and another regular at the CES –  highlighted a new Mini-LED, QLED, and 4K HDR TV range. It also detailed its latest Next-Gen OD Zero mini LED Technology that looks to be introduced in TVs later this year.

TCL

also highlighted its 17-inch printed OLED scrolling display that can be unfurled – featuring a 100% color gamut.

Once again, Samsung made a return with 'The Frame TV' that at 24.9mm is thinner than ever.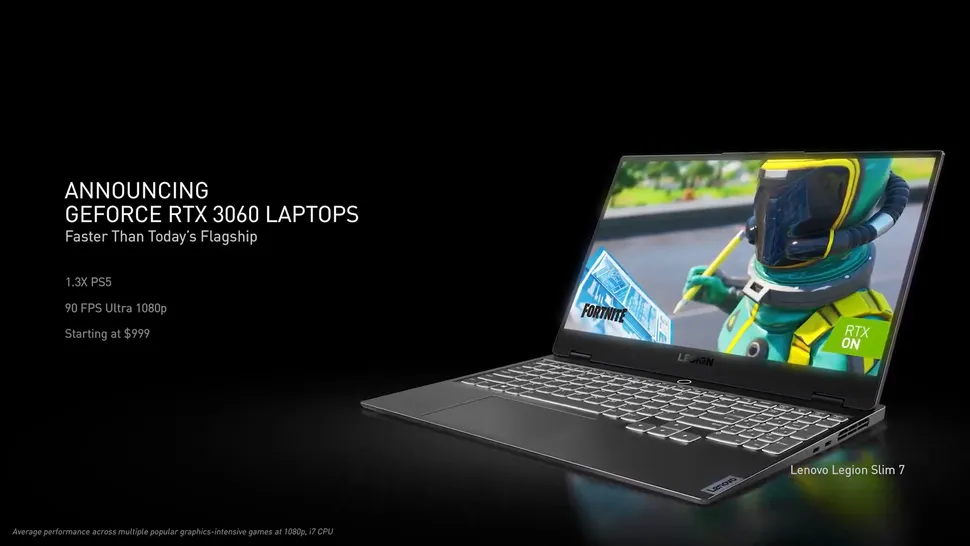 Robotics & AI
CES displays the latest breakthrough in robotics each year, and this year's edition too touted some of the best robots, from disinfecting robots to AI-enabled companions for our homes.
Samsung

for instance showcased its new bespoke refrigerator that features Samsung's 4-Door Flex design, dividing it into four compartments. This new model is not only loaded tech but also features distinct colored panels to match your kitchen. You can change the color if you ever feel like renovating your kitchen.

Refrigerators aren't all

Samsung

debuted. How do you feel about AI-powered washers and dryers? Intelligent home appliances are the future. Samsung also showcased a new series of front-load washers and dryers that leverage artificial intelligence to narrow down the time it takes to wash and dry your clothes.

Samsung

was on fire. Here's another notable debut, Samsung's new smart vacuum is so smart it can differentiate between objects to discern if it should get near them or avoid them completely.
Here's a cute award-winning invention though, Vanguard Industries's emotionally intelligent pet robot. Moflin is a grey guinea pig, with black beady eyes and fluffy fur. It's a robot but it is very fluffy (

it makes you want to die

– catch the reference here) and a perfect pet for people with allergies. 
Vehicle Technology 
Anyone who has religiously attended CES knows that futuristic vehicle technology, flying cars, and self-driving pods in layman's terms are a CES staple. The vehicle technologies cover cellular vehicle-to-everything (C-V2X) features, mobility-as-a-service (MaaS), electrification as well as autonomous vehicles.
During the 2021 trends' session, Steve Koenig the vice president of research at CTA (CTA runs CES) said and I requote, 'Many of these technologies will be driven by the advancement in 5G networks.' 
GM delivered (pun intended) the latest BrightDrop EV600 all-electric van that is powered by the automaker's much-hyped new Ultium battery system. The van's a logistic-focused business unit.
Next, GM showcased its pair of futuristic vehicle concepts – a glimpse into the future – leaving the audience baffled:
The Cadillac eVTOL – an autonomous all-electric aircraft – that delivers on 'convenience and luxury in commute'. Designed for one, this air taxi will travel rooftop to rooftop after picking you up.

Unlike the eVTOL, the pod has a seating arrangement for at least four passengers allowing you to socialize while the self-driving technology takes you to your destination.
GM wasn't the only exhibitor that left people bewitched. Sony had something awesome up its sleeve too. Its Vision-S Sedan features voice assistance, 5G, gesture control, as well as video game entertainment, and more.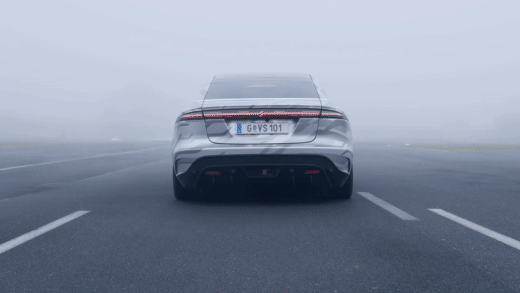 To Quickly Wrap up CES 2021
Well, despite being virtual, this year's CES left us gasping in suspense for next year's episode. CES 2021 edition featured some of the hottest techs including 5G phones (which we will likely see become affordable this year) and PCs, rollable phones, robotics, gaming chairs, smart appliances, and cars that fly. Having spotted the trends at this year's show, we believe, people will be seeing a lot more of 5G, and often in combo with technologies like IoT, AI, and AR/VR. 5G is like the vegetable that goes with 'literally' all the other veggies as well as meat.
This year was certainly a formidable mishmash of the new developments and experiences in consumer electronics products. It was so good a mix, that it was incredibly difficult to cut through the chaos and noise to root out the meaningful tech breakthroughs and products that would improve our lives in the near future. All this tech makes one wonder what the future may hold. Only more exciting and futuristic tech, we hope!
Who are we?
CitrusBits is an award-winning mobile app development agency with deep expertise in the AR/VR, healthcare, as well as the restaurant industry. We have designed and developed mobile app solutions for numerous startups as well as enterprises including ASUCLA, Chemowave, Urban Plates, IrisiVision, Dupont, Kedalion Therapeutics, Burger King, Zen Classics.  We are well-versed in what we do. If you're looking to get a mobile app developed or are interested in learning more, please get in touch for a free consultation.