WWDC 2021: Everything Cool & Exciting Announced at Apple Developers Conference
Summers got hotter with this year's (32nd) week-long Apple Worldwide Developers Conference. The event concluded June 11th leaving the tech enthusiasts gushing over the slew of juicy updates and announcements Apple made this year – which by the way were a total turn-on.
Before we get to the announcements and updates, here's a brief introduction to WWDC.
WWDC is Apple's Worldwide Developers' conference where Apple likes to show off its vision and awesome tech each year. Other than the event being a virtual event, this year was no different in terms of awesome announcements.
The conference kicked off with the keynote address with CEO Tim Cook at the wheel. The iPhone-maker also unveiled some new tricks for existing products such as FaceTime, iMessage, and Apple Maps, a smorgasbord of new health features, updates to Siri and AirPods, and a new iCloud+, iPAD OS15, gaming, and augmented reality.
Let's dive right into the highlights and hits. Siri, share the updates and announcements.
Key Updates and Takeaways 
Remember the numerous new gadgets and software updates Apple unveiled last year, including iOS 14, macOS Big Sur, and 'Apple silicon' processors for its Mac computers. This year was all about juicy announcements and updates on iOS 15, Watch OS, privacy settings, Apple's safari, augmented reality, and even gaming.
iOS 15 – major software update with powerful features that enhance the overall iPhone experience
Apple introduced the latest version of its iOS operating system, iOS 15, which is set to be released in the fall. iOS 15 introduces new features for FaceTime calls, tools to reduce distractions, a new notifications experience, added privacy features, complete redesigns for Safari, Weather, and Maps, and more.
Here's everything awesome you will get with the iOS15 update.
Notifications – iOS 15 update comes with a major redesign for notifications, adding contact photos for people and larger icons for apps. A notification overview collects notifications in one place for distribution at a convenient time and filters them by importance to reduce clutter.
Focus – the latest iOS 15 feature that will allow users to filter notifications and apps according to what they want to focus on at any given time. When a user's Focus is set to block incoming alerts, their status in Messages is revealed to others.
Leveraging on-device intelligence, iOS will propose a Focus with certain times, like work hours or winding down for bedtime, however, users can also design a personalized Focus. When you set a Focus on one Apple device, it extends to all of the other Apple devices as well.
Safari – Apple's browser gets a makeover too. Controls are now easy to access with one hand, allowing users to focus more on a web page's contents. Users may now seamlessly slide between tabs thanks to a new, minimalist tab bar that hovers at the bottom of the screen. Tab Groups enable users to keep tabs and access them from any device at any time. For the first time, there is also a personalized start page and web extensions.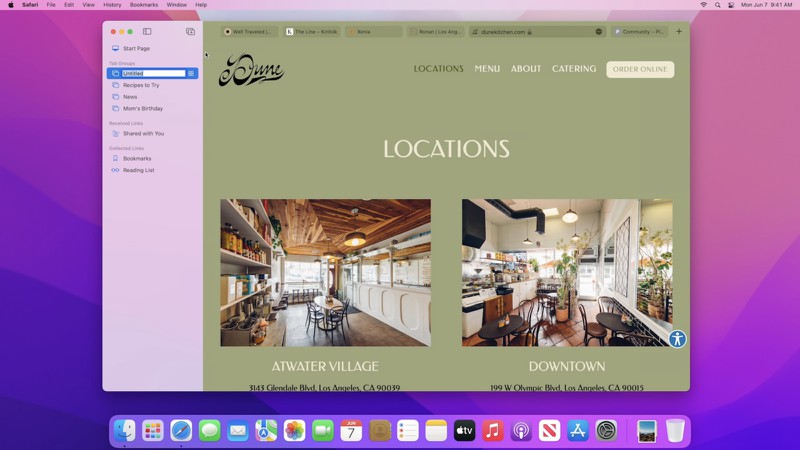 Maps – What are your thoughts on 3D images of cities that include greatly expanded elements such as buildings, pedestrian crosswalks, bike lanes, and other features? There's a new city-driving interface with improved Transit features including pinned favorite lines, notifications to disembark, and augmented reality walking directions (we'll touch base on AR again).
FaceTime – Voice isolation and Spatial Audio have been added to Facetime calls in iOS 15, so that voices sound as if they are originating from where the person is on the screen. FaceTime now supports Portrait mode, as well as a new grid view that allows you to see more faces at once. During a FaceTime call, users can use SharePlay, a new update, to transfer media in real-time. Users can also create shareable links to a scheduled FaceTime call that can be accessed via Android and Windows devices.
Weather – More graphical representations of weather conditions, full-screen maps, and customizable layouts that alter based on weather conditions are all part of the iOS 15 revamp. New animated backgrounds can now more closely depict the position of the sun and current precipitation, and there are notifications to indicate when rain or snow begins and ends.
Wallet – How do you feel about using your iPhone as your ID at the airport?
In selected US states, the upgraded Wallet will soon let users keep their ID in digital form, which you can subsequently use as identification in US airports. New key kinds, such as residences, offices, and hotel rooms, are supported in iOS 15. Customers in certain US states will be able to add their driver's license or state ID to the Wallet app later this year.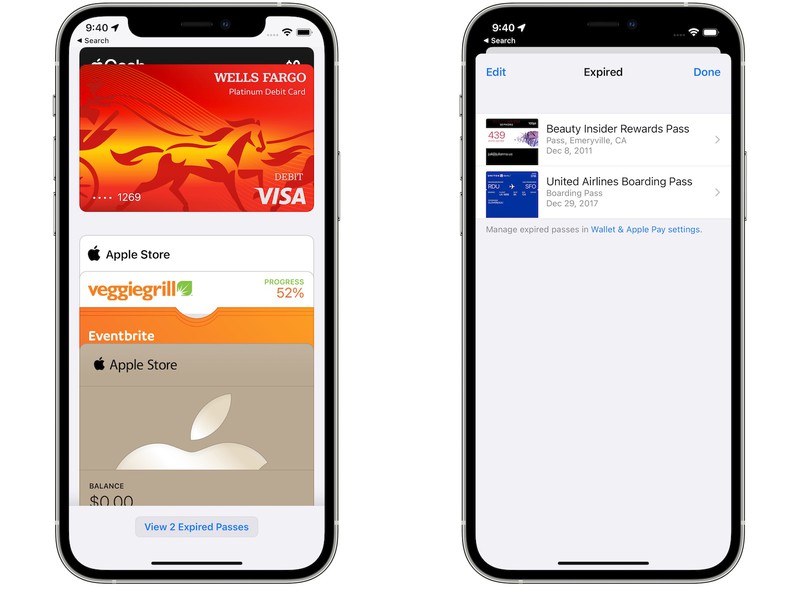 Health – the updated Health app will allow users new ways to securely share data with their loved ones like a family member and healthcare provider like their physician and receive health insights from their loved ones. In addition, it will also provide trends analysis to help users understand changes in their health.
Apple also previewed advanced consumer health and wellness insights for users as well as new tools for supporting your loved ones.
Siri – Siri no longer needs an internet connection to connect with users and that's not all. Apple will let third-party accessories or device builders add Siri to their devices. Up till now, Siri was only available exclusively on Apple devices. This feature will be enabled via HomeKit so that the third-party devices could accept the 'Hey Siri' command. However, the user will require either a HomePod or a HomePod Mini to give voice commands to Siri.
What's more, Siri will work offline for a selected set of activities mostly on pre-loaded apps on the device. It includes Messaging, Phone, Sharing, Timers, Alarms, Control Audio Playback, Settings, and App Launch.
Photos – Memories will get a major update in iOS 15: users will see a new design and an interactive interface. The iOS 15 update will also support integration with Apple Music and using on-device intelligence it will offer song suggestions for personalized Memories.
Another cool iOS 15 feature, Live Text will use on-device intelligence to recognize text in a photo: allowing users to highlight, copy, or search. The spotlight will also allow users to search for photos by location, people, scenes, objects, and text. The update includes a web image search and richer results for actors, musicians, TV shows, and movies.
Privacy Updates
Apple's really big on the privacy settings this year. With data protection measures in iOS 15, iPadOS 15, macOS Monterey, and watchOS 8, Apple is once again prioritizing privacy first. Starting with mail, it will get awesome new features like app tracking transparency and privacy nutrition labels on the App Store.
For the Mail app, the company announced Mail Privacy Protection that will help curb senders/spammers from using invisible pixels to collect user's personal data. The feature will help users block senders from knowing when they open an email, masking their IP addresses so it cannot be linked to other online activity or used to determine their location.
The new iCloud+ is also intended to help you protect your data from the internet. For example, it will now generate encrypted email addresses for you to prevent spammers from contacting you. It's also developing a mechanism that encrypts your information while you browse the web.
Apple also stated that it will notify you if an app is using other iPhone functionalities. You can check how often an app used your camera, microphone, or address book, for instance.
Apple also revealed that it will begin monitoring additional services on the internet that apps share data with. This will help users identify which advertising agencies an app works with.
iPadOS 15 Updates
iPadOS 15 has a redesigned Home Screen with integrated widgets and the App Library, system-wide instant note-taking with Quick Note, new FaceTime features, a revamped Safari experience, new distraction-reduction tools, and much more. In iPadOS 15 Apple has added a new multitasking functionality that is much more intuitive, making features like Split View and Slide Over easier to find and use, as well as more effective.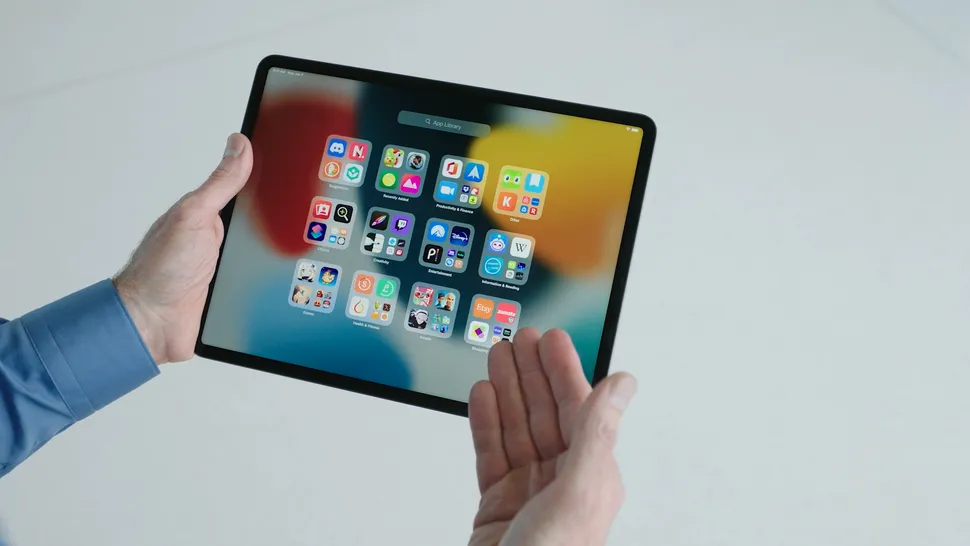 In addition to multitasking, iPadOS 15 will include Quick Note, a new method to collaborate and coordinate, whether you're typing or writing with the Apple Pencil.
Remember how Apple created the Swift Playgrounds app to help people learn how to code? Apple is now allowing developers to create apps as well. Within Swift Playgrounds, users will be able to write code, test it, and even submit apps to the App Store, according to Apple.
Apple hasn't yet taken a big step in bringing its Xcode development tools to the iPad, but this is a move in the right direction. It will be fascinating to observe how developers react to it.
WatchOS 8 Updates
Most likely around fall this year, presumably September or October, Apple announced that the WatchOS 8 will be made available for the users. This update will include additional accessibility, connectivity, and mindfulness capabilities.
Additional features in WatchOS 8 render the wearables operating system even more vital for consumers who want to stay healthy, active, and connected.
Apple Watch is becoming a more helpful tool for easy accessibility across areas users live, work, and visit thanks to modifications to the wallet and home applications.
The Breathe app has been revamped to help users stay on top of all their health and well-being data. While the users sleep, the app monitors your respiratory system.
AirPods Pro Updates
People wearing the AirPods Pro can ask Siri to tell them about their notifications on the device. These features were not there earlier. So slowly, the features which have been mentioned will apply to the 2nd generation AirPods, AirPods Pro, and the Max versions.
There is a feature called Conversation Boost, which has been introduced. If the user is in a crowded place while staying on a call, it might happen that he or she might not be able to hear properly. So Apple, through its TWS Airpods Pro, has brought in this voice isolation feature. This will keep the voice of the person in the foreground and remove the unwanted noise as much as possible.
Augmented Reality Updates
Here are some of Apple's augmented reality updates and how they pave the way for the company's bigger objectives.
Apple has released application programming interfaces (APIs), which are software tools that allow programs to design 3D models. AR relies on 3D models since they are what the program uses to position objects in the real environment. If an app doesn't have an exact detailed file for a shoe, it won't be able to position it on a table using Apple's machine vision software.
The latest RealityKit – Apple's tool for creating AR experiences – update brings Object Capture, a technology that allows the iPhone's camera to take several photographs of an object then stitch them together into a 3D model that can be used inside the software in minutes. Previously, precise and pricey camera setups were required for detailed object scanning.
Eventually, third-party developers like Unity, a top AR engine maker, will include it in their software. For now, it will likely be used heavily in e-commerce. That's just one small piece of a very big puzzle.
Another set of software tools for creating AR experiences, ARKit5, has received a nice update as well. This year, it features "location anchors," which allows software developers to create AR experiences based on map locations in London, New York, Los Angeles, San Francisco, and a few other US cities. In a video session for developers, Apple said it is using the tool to create AR direction overlays in Apple Maps — a potentially useful scenario for a head-mounted AR device.
Augmented reality updates this year are promising and will take AR development to a whole new level. Being the best Augmented Reality developers in town (the whole of the US really), we can't wait to create awesome augmented reality experiences using these updates.
Apple's Object Capture on a Pineapple. One of my fav things to test Photogrammetry against. This was processed using the RAW detail setting.

More info in thread 👇 pic.twitter.com/2mICzbV8yY

— Mikko Haapoja (@MikkoH) June 8, 2021
If you're a dev, imagine all the awesome experiences you will be able to create with ease.
XCode Cloud Update
Xcode Cloud is a new cloud-based ongoing integration and delivery tool for Apple developers. Xcode Cloud, which is included in Xcode 13, is a quick and easy solution for devs and teams of all sizes to develop, test, and deliver high-quality apps.
Xcode Cloud can build apps in the cloud for developers, freeing up their Macs for other work. Developers may test on a simulated rendition of any existing Apple device in the cloud, then quickly release a build of the app for internal testing or send it to external beta testers via TestFlight for immediate feedback.
With Xcode Cloud development process will be even faster.
Updates for Gamers
Apple didn't forget gamers amid all the upcoming gaming events, such as E3, Summer Game Fest, and EA Play, and therefore shared many exciting updates on its gaming tech.
Support for popular video game controllers is coming to Apple devices, which was the most thrilling announcement of the developer conference. Users may use a single controller to navigate their Macs and iPads and play games on them. Developers can also use an on-screen touchpad to create controller-based games for iPhones and iPads.
In-game events of games will soon be available on the landing page of app stores for iOS, iPadOS, macOS, and tvOS. As a result, users who want to download the latest games know what they should expect. Furthermore, the latest update brings in-app clip recordings for games, allowing users to record the last 15 seconds of the game they are playing.
In Conclusion: This Fall will be EXCITING!
This year's WWDC brought something for every Apple lover – users, gamers, and the devs. Apple showcased an exciting smorgasbord of updates that we tech enthusiasts at CitrusBits are all hyped up for. We especially adored the Xcode cloud and augmented reality update. These dev-friendly updates will revolutionize mobile app development and help smoothen the overall development process.