There are 99 Reasons to Buy an iPhone12, 5G isn't the Only One!
Apple recently announced 4 new iPhone 12 models (a while back in October) and the world is psyched. A news article mentioned how they even convinced their US consumers just why they need an internet connection faster than 4G. The faster connection being 5G, as the new iPhone12 all feature 5G. 
FYI – the iPhone12 and 12 Pro are available to purchase, however, the 12 Pro Max and the 12 Mini will be available to buy from November 13.
 Apple isn't the first, 5G phones have been on the market for a while now. In fact, it seems like a perfect marketing tactic at the moment. Some of the best 5G phones available in the market include LG, Motorola, OnePlus, Samsung, Google, and TCL, and well the 'Apple' of everyone's eye. 
This year's iPhones are all about 5G and the fact that they will come without headphones or a power adaptor. Where some people over the internet are all '5g Iphones? OMG! Shut up and take all my money!' psyched – there are those who think that there are 99 reasons to buy an iPhone 12 but 5G isn't the 'only' one. 
5G isn't THE only Reason to Buy an iPhone12 
Let's be real, 5G isn't all there is to the iPhone12 series. Anyway, what most people don't understand is that in its current state 5G is simply not good enough for an investment that heavy. So, I would suggest that you don't buy a phone because it has 5G. But if a phone with amazing specs that you had your eye on for quite some time now features 5G, then you should totally opt for it. What's more, you should only opt for a 5G iPhone if you plan on keeping it for the next year or two at least at max to experience the actual 5G. And even though, 2020 has been a monumental year for 5G – with worldwide deployment and all. Let's be real it still has a long way to go.
As Per Studies & 5G-Speed Tests, We Still Have a Long Way to Go
In a thorough US-wide 5G-speed test, PCMag rated them as 'lacking'. In certain situations, the 5G speed was even slower than the 4G speed. And the study also revealed that the much hyped-up 'low latency' is not around as of yet either.
5G is now "nationwide" is still a gimmick. AT&T, T-Mobile, Verizon, and several others are all promoting 5G as something faster, stronger, and better  — and that to get on board you need a 5G handset. While it is better than 4G, 5G isn't all those things just yet. The reality is a tad different.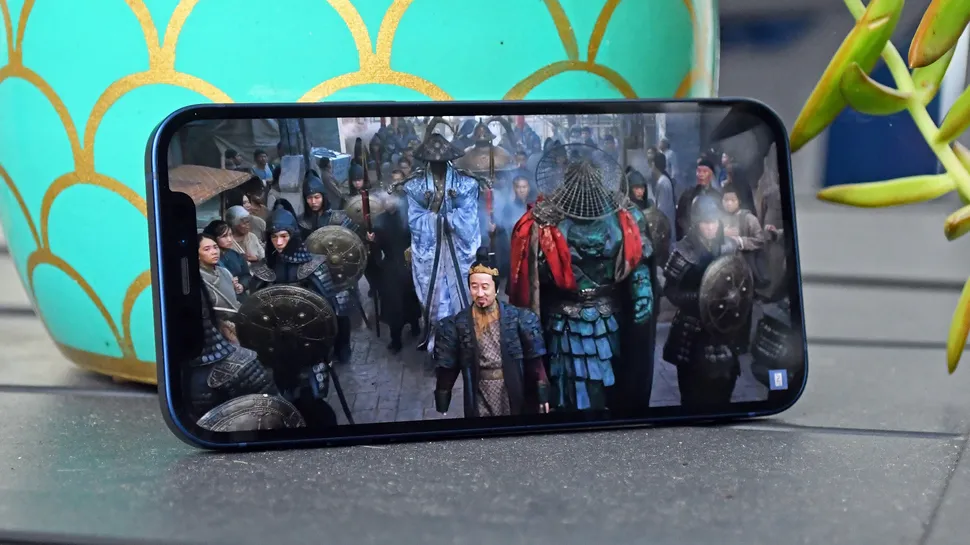 5G in the US is not as glamorous as it is being advertised, just yet. A study of the fastest mobile networks based on 26 cities reveals that 5G networks in the US are not as much of a big deal at the moment. AT&T's slow, Verizon isn't easier to find either, and as for T-Mobile, well it's preoccupied with merging with Sprint. AT&T's millimeter-wave-based 5G plus coverage may be accessible to everyone, but it is kind of limited to a total of 35 cities at present. And T-Mobile has millimeter-wave towers in no more than a half-dozen locations.
So you see, crazy fast 5G at the moment will be hard to find even though networks based on millimeter-wave technology can hit, and sometimes exceed, speeds of 1Gbps. However, the industry experts are of a view that millimeter-wave-based networks can be difficult to spot.
Speaking of high-speed networks, Verizon tops the list of the fastest 5G providers. However, according to experts who have tested, you need to remain within the range of a tower to enjoy these high speeds. Millimeter-wave signals have a rough time navigating around barriers like walls and houses, and accessing a signal inside is a no go unless you have a 5G tower in your room and that's farfetched.
This is going to change over time, of course, but if you anticipate incredibly fast 5G at all times without latency issues, you'd better wait for providers to upgrade.
While 5G is a without a doubt a game-changer, it isn't a reason enough to buy an iPhone 12, there are other and better reasons if you are really looking forward to making a heavy investment.
Better Reasons to Buy an iPhone12
iPhone 12 brings a lot of new updates and notable features to woo you. Other than the usual upgrades like a faster processor and a better camera than all the other iPhones, it has a new design, a new OLED screen, a completely new power jack and accessory ecosystem with MagSafe, and, of course, the much-hyped 5G. There are plenty of reasons to opt for this beauty minus the power adaptor scenario. The Internet is still mad over this.
Let's start with better reasons,
1. Oops-Resistant and the Classic Design 
It has a glass and aluminum body! Yes, the new iPhones come with a glass back and aluminum frame design in Black, Blue, Grey, and White and (PRODUCT) Red colors. At the first glance, the iPhone 12 reminds you of the flat edge design of the old iPhone 4 and some would say 5.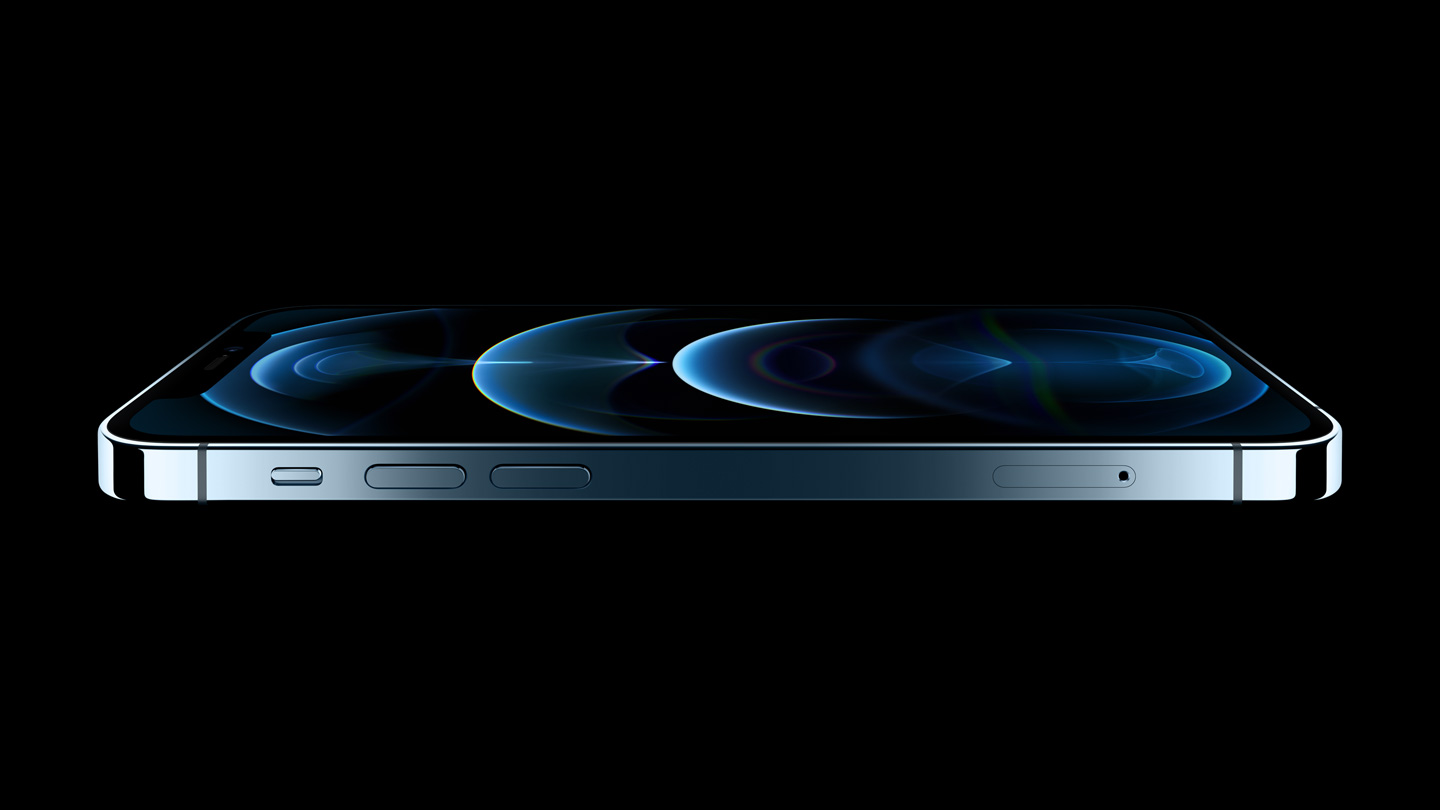 Here's what I think, design-wise the iPhone 12 series is hot. Undeniably hot.
The screens of all four models of the iPhone 12 (iPhone 12 Mini, iPhone 12, iPhone 12 Pro, and iPhone 12 Max) come bearing the same ceramic shield and the back has a similar type of glass. The only difference in the material is the frame. The two Pros come with a stainless steel frame, whereas the Mini and the 12 are aluminum frames.
The updated Ceramic Shield protection offers your phone a 4x better drop performance.
2. Display is Something to Drool Over + It Comes With an A14 Next-gen Bionic Chip 
The iPhone 11 LCD display has undeniably been the vulnerability of Apple's premium entry-level iPhones in the past several years, but the iPhone 12 helps ease that. Glory be a new 6.1-inch Super Retina XDR OLED display that meets what you want to see in the iPhone 12 Pro.
It has a resolution of 2532×1170, resulting in a significant improvement and upgrade in the quality of the on-screen content in comparison to the 1792×898 iPhone 11 display.
What's more, because it's rated HDR10, you can watch any video shot with the Dolby Vision device-equipped rear camera the way it's really supposed to be seen.
You'll hear a lot of people crying over the fact that iPhone12 and 12 Pro do not have 120Hz screens, whereas many competitors (Android) do, in one form or another. Although it comes with certain compromises. And while a 120Hz display – it refreshes twice as fast as the standard 60Hz – would be nicer to have when scrolling through websites, it's not that big of a deal if you're used to the standard 60Hz display.
Coming towards the A14 Bionic, it is the first-ever chip in the smartphone industry that has been built on a 5-nanometer process. And all the iPhones support Apple's A14 system-on-a-chip, comprising a GPU, CPU, the Neural Engine, and more. Using the newest silicon allows better dealing of graphics-intensive applications, such as gaming, photo and video editing, and more. The iPhone 12 Pro is also reported to have 6 GB of Memory, which is a good boost up from the 4 GB RAM of the 11 Pro.
3. If You Love Taking Pictures, it's Definitely a Good Pick! 
From the looks of it, you would think that not much has improved with the iPhone 12 series in the camera department. Dual-lens rear cameras are arranged in the same way as last year, but both wide and ultra-wide lenses are powered by 12-megapixel sensors.
iPhone 12 and iPhone 12 mini come with two cameras each. It still offers 12 megapixels like previous iPhones, however, as an upgrade the lens is a 7 element with a larger f/1.6 aperture. With 27 percent more light hitting that sensor compared to previous versions the result is a brighter, clearer, as in the less blurry or noisy picture in low light and less depth of field.
I don't know about you, the cameras alone are a complete turn on for me!
Other than the main camera you get a second 12-megapixel f/2.4 ultrawide camera featuring a 120-degree field of view, a 5-element lens, and a 13mm-equivalent focal length. Sounds familiar? The same as iPhone 11 and iPhone 11 Pro!
iPhone 12 comes with a Deep Fusion computational photography system, allowing you to take true-to-life pictures capturing the most granular details. You can use it on both cameras. The Night mode too is available for both the ultrawide and front TrueDepth cameras. In other words, you can capture awesome photos at night using either of the iPhone 12 cameras. It also has a new night-mode time-lapse feature, as well as a smart HDR 3 that adjusts things like white balance, etc., and shooting videos in Dolby Vision. And these are only some of the awesome new offerings.
FYI – iPhone 11 didn't support night mode with the ultrawide! 
Meanwhile, the iPhone 12 Pro comes with the new seven-element lens wide camera that has an ƒ/1.6 aperture – the fastest ever on an iPhone yet – for an added 27 percent improvement in low-light photos and videos. Its Ultra-Wide camera has a 120-degree field of view which is just 'perfectly splendid' for shooting scenes in tight spots or epic landscapes. What's more, it has a third telephoto camera. Although the same as last year, unlike the iPhone 11 Pro, you can use it to take Deep Fusion photos as well.
It also has a LIDAR sensor, that is extremely useful in low-light situations. As per Apple, the LIDAR sensor can do up to a 6 times faster autofocus in dim light. It includes the other camera features of the iPhone 12 and mini i.e the ultrawide camera lens etc as well as the HDR video with Dolby Vision. But the pro allows up to 60fps instead of 30
As for the Pro iPhone Max, it's primary camera is an upgrade over the main cameras of the other iPhones in the series plus it comes with all the same features as the other iPhones in the 12 series, i.e the infamous Dolby Vision HDR at 60fps
What's more, the 12-megapixel f/1.6 wide-open camera has a 47 percent wider sensor, which Apple claims translates into an 87 percent boost in dim light shots. The main camera comes with sensor-shift optical image stabilization, meaning that the camera sensor shifts within the camera to counteract and track any motion or movement. That, ideally, helps make images and videos more accurate.
And this is not all the iPhone 12 has to offer. There's more of course. These are just some of the aspects that needed a highlight amid all the 5G hype. The iPhone12 series are all beautiful exotic phones with amazing features to make you want to grab one, but 5G is the least of these reasons (in my opinion).
Regardless, Apple hopping the 5G bandwagon isn't a terrible thing to do. In actuality, for the most part, it was hotly anticipated!